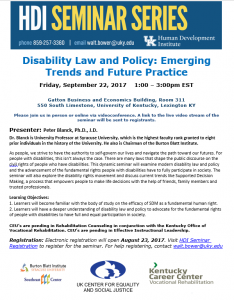 Peter Blanck presented on September 22, 2017 at the University of Kentucky on "Disability Law and Policy: Emerging Trends and Future Practice" as part of the Human Development Institute's Seminar Series.
Don't miss this exciting opportunity to hear Dr. Blanck share his knowledge about supported decision-making and other important topics.
Below are the recordings from his seminar, broken into 4 parts.